Resell and servicepoints
To offer you a quick delivery and the best service, we have local resellers in several countries.
Not only can they provide you with our regulators directly from their own stock, but they will also help you if you have any questions regarding the fitting of the regulator or general questions. Most of them can also do the actual fitting of the regulator for you.
We assist them with the proper training and all the adjustment and measuring tools to provide the best after service, whenever this should be needed.
(All our resellers are independant compananies. Huma-air is not related in any way to any of the resellers and we cannot held lyable to any of their actions)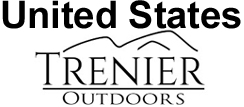 Jeff Reinert
16626 Hawk Road
Sparta, WI 54656
E-mail:
sales@trenieroutdoors.com
www.trenieroutdoors.com
Phone: (608) 352-8080
Airguns Of Arizona
1970 W Elliot Rd. Ste 109
Gilbert, AZ 85233
Web: www.airgunsofarizona.com
E-mail:
sales@airgunsofarizona.com
Phone: (480) 461-111

18A Himbleton Rd
Worcester, WR2 6BB
Web:
xtxair.com
E-mail:
xtxair@gmail.com
Rifle tuners and regulator fitters in the UK:
(Huma-Air is not associated with them)

Paul Sewell
Honiton Way
Hartlepool, TS25 2PU
Web:
www.customairguns.co.uk

Phone: 07712249738

OnTarget Range Ltd
Unit 13 Osyth Close
Brackmills Ind Est
Northampton, NN4 7DY
Web:
www.ontargetrange.co.uk
Czech republic

GUN.cz
Trnitá 373/14
Brno 602 00
Web:
www.gun.cz
E-mail:
info@gun.cz
Phone: +420777811888


Denmark

Andersen's Jagt-Grej / Hunting Equipment
V/ Kim Bjerregaard Andersen
Web:
www.jagt-grej.dk
-
www.bue-jagt.dk
E-mail:
info@jagt-grej.dk
Phone: +45 6178 5738
HongKong
Sirius Airgun Solutions
G12, Young City, Yan On Building, 1 Kwong Wa St, Mongkok, Kln.
HongKong
E-mail: sirius221275@yahoo.com


Philipines

Jun Cruz
Tagaytay City, Philipines
E-mail: rafaeljr_cruz@yahoo.com
Phone: +63 917 516 1957
Slovakia

Gunzone
Bubnová 2349/1
94505 Komárno
Web: www.gunzone.sk
E-mail:
info@pazba.sk
Phone: +421905562659


South Afrika

Airgun Nut
Eugene van Wyk
Web:
http://airgunnut.co.za
E-mail:
sales@airgunnut.co.za
Phone: +27 82 855 4222
The Netherlands

Krale Schietsport
Burg vd Walstr 19
7951 AK Staphorst
Web:
www.krale-schietsport.nl
E-mail:
info@krale-schietsport.nl
Metura Schietsport
Hoofdstraat 21b
7665 AN Albergen
Web:
www.metura-schietsport.nl
E-mail:
info@metura.nl
DB-Hengel & Schietsport
Tolpost 8
5701 HE Helmond
Web:
www.db-schietsport.nl
E-mail:
info@db-schietsport.nl
Doublet Jachthuis en Geweermakerij
De Poort 79
4411 PB Rilland
Web:
www.jachthuisdoublet.nl
E-mail:
info@jachthuisdoublet.nl
LP Sportwapens
Kenauweg 32
2331 BB Leiden
06 30925257
Web:
www.lpsportwapens.nl
E-mail:
info@lpsportwapens.nl
Kurvers Schietsport
Verlaatweg 50B
8243PS Lelystad
06-52766644
Web:
www.kurversschietsport.nl
E-mail:
info@kurversschietsport.nl
United Arab Emirates (Dubai)

Desert Snipers
Dubai .2nd zabeel.St
Dubai


Web:

www.desertsnipers.ae


E-mail:
Mr. Buti Suwaidan

United Arab Emirates (Dubai)
Turkey

Marinatec General Tradings LLC
Hamidreza Ziraknia
Email: Mr. Hamid Ziraknia